BERLIN, November 1989. A youthful fellow wrapped up looks through a crack in the Berlin wall at the East Germany patrol men.
The patrol man gazes back at the kid and at that point breaks into a grin. What's more, a vigilant youthful press photographer caught the moment symbolizing probably the greatest event in twentieth century history. The patrol mans comforting grin that day – just hours before demonstrators' gather for the demolition of the Berlin wall.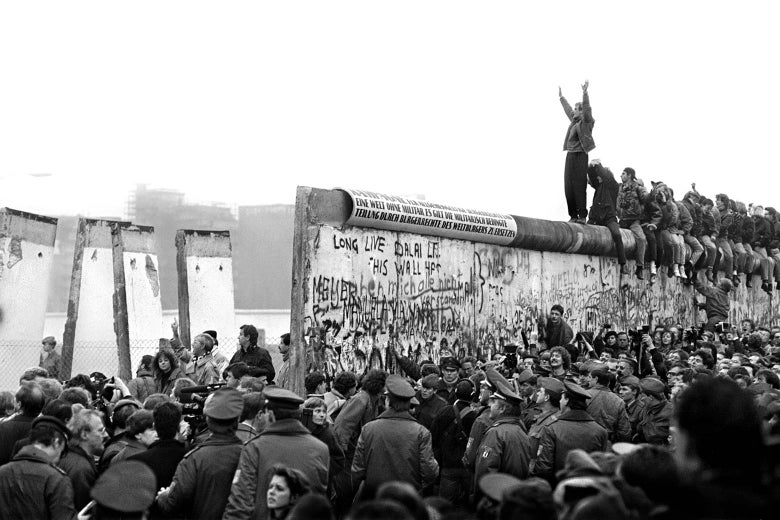 Presently, 30 years on, Berlin – still is constantly remaking itself – it is the ideal spot for a city break like no other. One that will make you think or even move you to tears.
Berlins has some truly lavish lodgings, fine eateries, awesome bistros, an energetic arts and dance club scene, the clamoring Kurfürstendamm pressed with high end shops, and a lot of the typical tourist attractions – even a zoo.
In any case, what pulls in such a significant number of its a huge number of visitors isn't so much for what you see, however what you sense. The air of a vile history close enough to sense; an unease that it could be rehashed, yet in addition confidence in the reestablishing amazement at the sheer mental fortitude of local individuals.
You come here to learn – and, this time everything being equal, to not overlook.
Take Checkpoint Charlie, for example, the border crossing in Friedrichstrasse among East and West, deified in a whirlwind of Cold War books.
It's regularly the must see traveler box ticked. The wall and watchmen have a long time been gone from the days when that youthful photographer, presently my wife, last crossed the old border. Be that as it may, for the two of us the bustling exhibition hall enlivens us with escapees from the Communist East attempting to escape towards the West.
Guests look in bewilderment at the displays. Individuals would hide in a car engine or a band's amplifier – any little space to sneak over the border. One man even traveled to the west in a home-made light aircraft.
There are such a large number of moving stories, not least the getaways that finished with a slug in the back.
Give yourself in any event an hour here.
At that point cross the road and stroll down Niederkirchnerstrasse to the Topography of Terror, a creepy, huge open space where once stood the HQs of the SS and Gestapo.
Chillingly, along a similar road where the establishments of these Nazi structures still stand runs a long dim area of the Berlin Wall, purposely left set up since that pivotal night on November 9, 1989, when the fringe was opened and East Berliners euphorically grasped their Western individual natives. Just feet separated, the ground-breaking nearness of these images of abuse are not lost on guests as they record past the display exhibition in an uncovered storm cellar where Gestapo detainees are accepted to have been tortured.
The primary indoor focus contains a tremendous documentation of the outrages of the Hitler system so frightening it turns out to be difficult to take – yet you will yourself on out of regard to ages lost, and in acknowledgment of a country agonizingly laying it's old soul out for all to see.
It was a nice to proceed onward to the two celebrated Berlin milestones that celebrate the city's twentieth century change. Both the eighteenth century Brandenburg Gate – the image of Berlin and a magnet for selfie-snapping voyagers – and the nineteenth century Reichstag.
Still scarred with wartime slug holes, the reestablished German parliament is bested by engineer Norman Foster's shocking glass vault. A spiraling walkway around the sides takes you to the top and offers 360 degree views over the city. You can get a free visit by booking a time slot. Head there for sunset.
A full supper in the opulent housetop Käfer eatery will cost about £70 each, however we were on a spending limit, and an extraordinary find was the close by Mama trattoria in Pariser Platz; totally stuffed for 34 quid.
The following day we traveled East once more, first to investigate a progressively blissful Berlin. Incidentally, it included the divider, however this time a mile-long segment shrouded in workmanship – the East Side Gallery. From that point we walked around in vogue Boxhagener Platz for an espresso and cake in the energetic understudy quarter, its tree-fixed cobbled roads flooded with cafés, bars and bistros.
At that point a U-bahn ride up to Alexanderplatz and on to Museum Island – an UnescoWorld Heritage site flaunting five museums. It's a tranquil safe visit away from the Berlin clamor.
The most captivating is the DDR exhibition hall covering life in the old East Germany. You can even take a mimicked ride in a notable Trabant – the then omnipresent Communist "cardboard vehicle" (it was generally) powered by a lawnmower motor.
With time running out, we returned to Europe's darkest days. We prepare ourselves for the Holocaust memorial – a tremendous territory secured with 2,711 distinctive concrete blocks in a grid system. It is anything but difficult to lose yourself in it as you look for the passage to the profoundly moving underground guest feature. Gobbled up in those blocks laid in memory of 6,000,000 evaporated spirits, it's difficult to shake off a chewing feeling of seclusion.
We headed in silence back West for supper at the humming 12 Apostels which has a pizza named after each one. The fiery Judas is hot as heck, yet I oversaw it with the assistance of a couple of lagers.
At that point we returned to our lodging, the H10 off the Ku'damm – chic, agreeable and calm with an extensive room and fabulous morning meals. It's by a U-bahn station and not a long way from KaDeWe, a kind of Berliner Harvey Nicks for snatching last minute pressies.
While in transit to Tegel Airport the following day there was the ideal opportunity for a walk around the delightful grounds of seventeenth century Charlottenburg Palace, the biggest in Berlin, alongside individuals pulling bags in the daylight.